Is it true that some Ghanaians who have been vaccinated against COVID-19 can't find their records on the Health Ministry's COVID-19 immunization tracker website?
This follows concerns from a social media user (here) that is generating some buzz online and offline. In a Facebook post, he claims that after scanning the QR code and entering the vaccination number on the back of his vaccination card to log onto the platform, the feedback was that "no vaccination record found."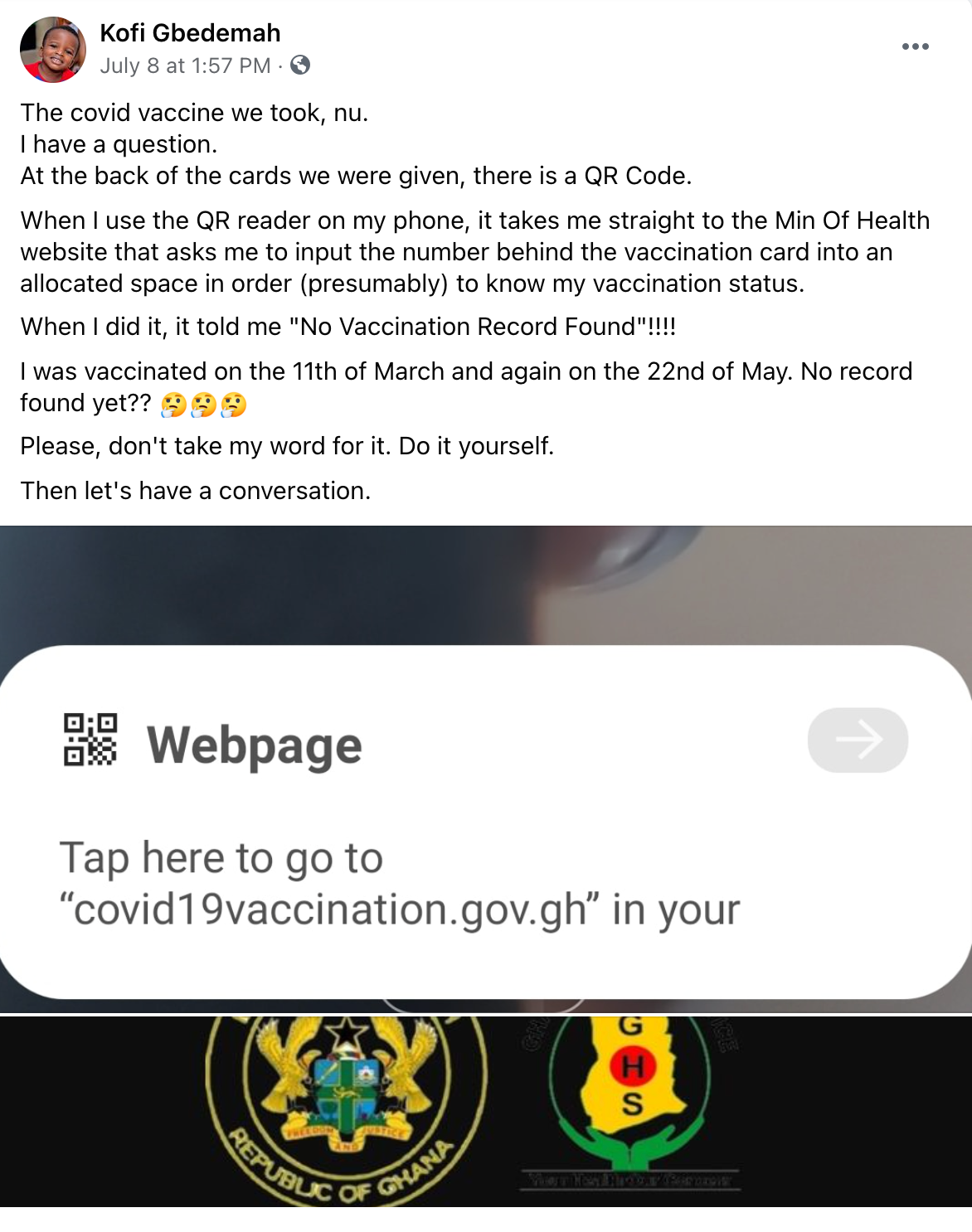 COVID-19 vaccine recipients in Ghana were issued with vaccination cards that captured some of their personal details, type of vaccine and date of receiving the first and second dose.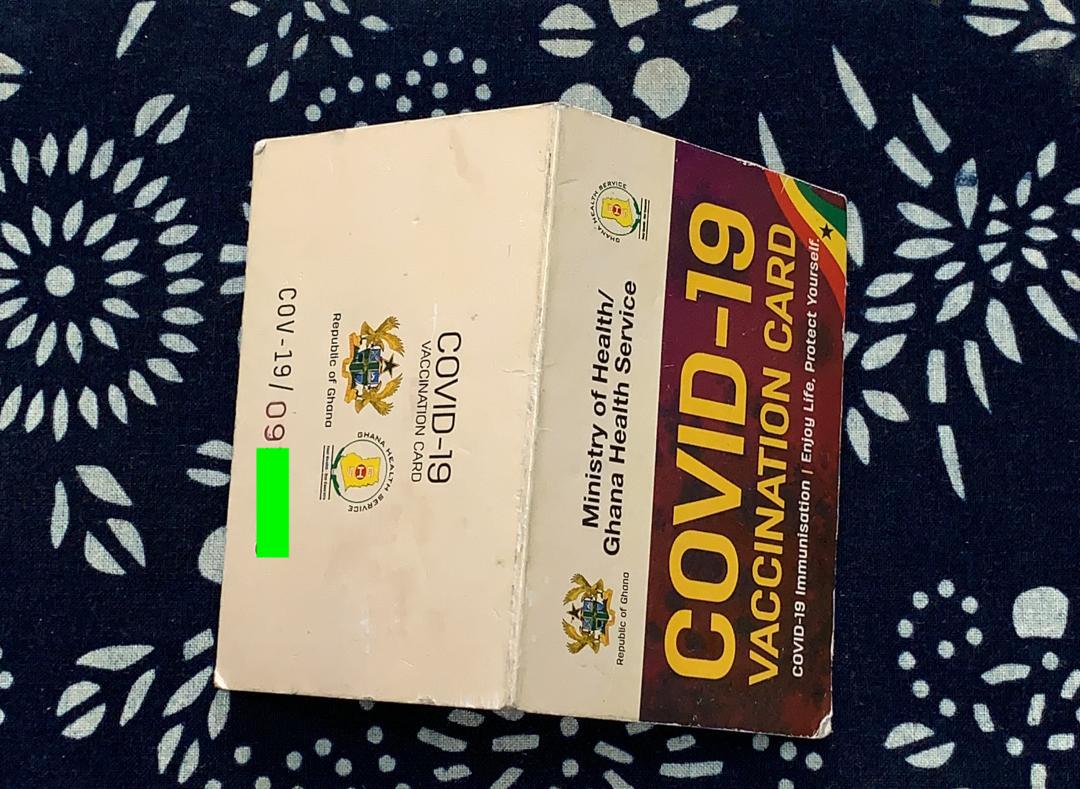 These records were supposed to be hosted on the centralized COVID-19 immunization tracker platform of the Ministry of Health which is being managed by the Ghana Health Service(GHS).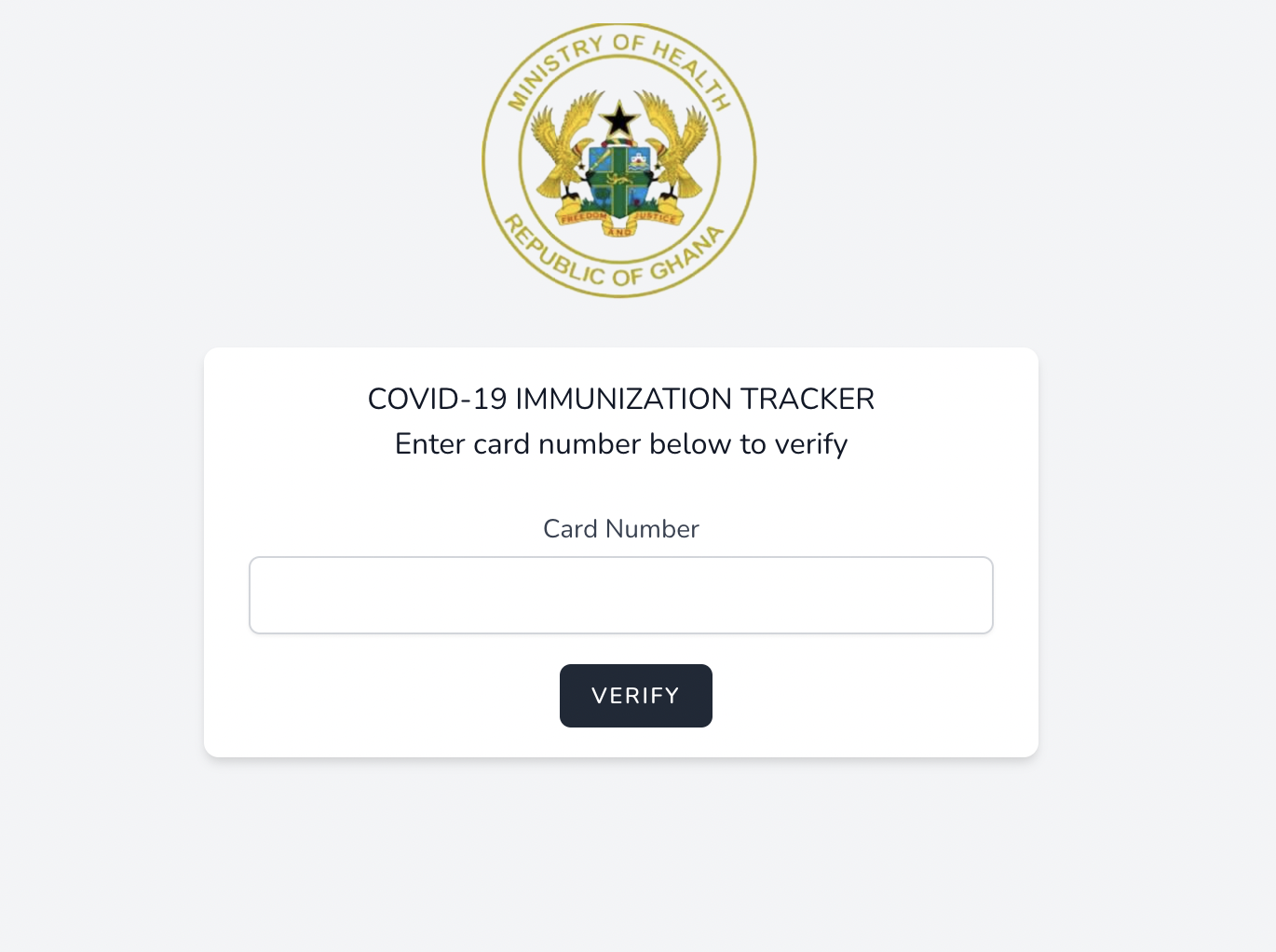 Ghana Health Service confirmation
The Ghana Health Service (GHS) has confirmed the claims on social media and revealed that the COVID-19 immunization tracker platform currently has records of only about 100,000 vaccinated people.
"We haven't activated the QR code for everybody. Normally, you would want to have the second dose first. We do not have the data for the second dose. We are downloading onto that platform," Programme Manager, Expanded Programme on Immunisation (EPI), Ghana Health Service, Dr Kwame Amponsa-Achiano told GhanaFact.
As at May 7, 2021, Ghana has administered 852,047 vaccines through the national COVID-19 vaccination programme which started on March 1 when the country received its first 600,000 doses of AstraZeneca -Oxford vaccines through the COVAX initiative.
The country has since received different batches of the AstraZeneca-Oxford vaccine accumulating to 1.26 million doses, with 400,342 Ghanaians fully vaccinated.
"We have started it but just that the process is slow and because of this lesson in the next vaccination, we wouldn't go through that third-party app again. We would go straight to that platform where people easily locate their data… 3 out of 4 people may not see it yet because it is still in the process," he stated.
By: Gifty Tracy Aminu