Non-Executive Directors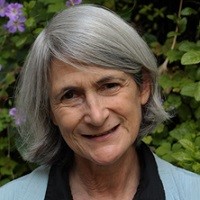 Professor Jane Singer is a former print and online journalist who has been studying journalists' responses to digital technologies since the mid-1990s. She is especially interested in the impact of digital media on journalists' roles, norms, practices and products. She is currently a Professor of Journalism Innovation, City, University of London. Her previous academic appointments have been at the University of Central Lancashire (UK), the University of Iowa (USA) and Colorado State University (USA). Prior to earning her PhD in journalism at the University of Missouri (USA), she served as the founding news manager of the first national online service in America.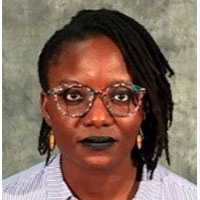 Dr. Wunpini is a former radio journalist who has written for various digital media platforms in Ghana and the US. Some of her work has appeared on Al Jazeera, Global Voices, Africasacountry and Okay Africa. She is currently an Assistant Professor in the College of Journalism and Mass Communication at the University of Georgia teaching and conducting research in the field of international communications. She received a bachelor's degree from the University of Ghana, a master's degree from Michigan Technological University, and a Ph.D. in Mass Communications with a minor in Women's, Gender and Sexuality Studies from the Pennsylvania State University. She has worked on research projects on the corporate social responsibility work of telecommunications companies in Ghana, radio news production and reception in Northern Ghana, digital media activism among others. Among other things, her research interests focus on feminisms, development communication, broadcast media, new media and film.
Demba Kandeh (@D_Kandeh)

Demba Kandeh is currently a lecturer and researcher at the School of Journalism and Digital Media, University of The Gambia. He also manages communication for Afrobarometer research in The Gambia under the Center for Policy, Research and Strategic Studies. He has over ten years experience in journalism and media in The Gambia and abroad. As a journalist and blogger, his work has appeared in various national and international organizations including Global Voices, The Guardian, Today, Press TV, GISWatch, etc. Demba completed his undergraduate studies in Political Science and English Language at the University of The Gambia and postgraduate in media, journalism and politics at Arhus University (Denmark) and University of Amsterdam (the Netherlands).
Dr. Teke Jacob Ngomba

Teke Ngomba is currently an associate professor of media studies at the Department of Media and Journalism Studies at Aarhus University, Denmark. His research in the fields of political communication; communication and social change and journalism and media studies, has been published in several international peer-reviewed journals. In 2008, he earned a joint MA in Journalism and Media Studies, from Aarhus University, Denmark and University of Hamburg, Germany.
Writers
Managing Editor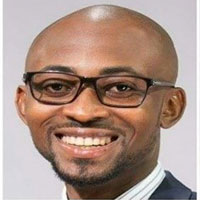 Rabiu is an experienced journalist with a demonstrable history of working in television, radio, print and digital media for a decade and a winner of the prestigious Erasmus Mundus scholarship. With a diverse reporting background including business and Finance, politics and court reporting, he has worked for Ghana's leading TV and radio stations TV3 and Citi FM. Rabiu also worked as a digital journalist contributing content to Citifmonline and Ringier. He holds a joint master's degree in Business and Finance and Journalism, Media and Globalization from City, University of London in UK and Aarhus University in Denmark.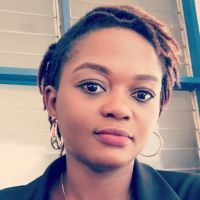 Naa Korkoi is a development finance expert with experience in Television News Production, Advertising, Financial Analysis, as well as Digital Marketing working with companies such as TV3, Farmhouse Productions, and Redex GmBH. She has worked as a reporter and a production assistant for TV3 New Day, the event coordinator for the MTN Ghana's MTN Open Coffee, MTN Apps Challenge, a production assistant for docu-dramas, TV commercials, and TV series such as YOLO. Naa obtained her bachelor's degree from the University of Ghana with a double major in English and Psychology, and a master's degree in Development Finance with a research focus on Social Intervention and Financial Inclusion from the University of Ghana Business School.
Writer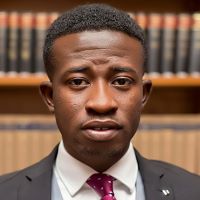 Kwasi Danso Amoah is a lawyer, qualified and called to the Ghana Bar. He holds an LLB from the Kwame Nkrumah University of Science and Technology and a Qualifying Certificate in Law from the Ghana School of Law. He is currently an Associate of Kimathi & Partners, Corporate Attorneys, one of the leading law firms in Ghana. Kwasi is an avid reader, writer and researcher. He is a writer at Ghana Law Hub, Ghana's foremost online legal magazine. Kwasi is also the Head of Legal of Hacklab Foundation, a non-profit which focuses on preparing the youth for future jobs. He has special interest in literacy and believes that poverty is not an excuse for anyone to be left behind. This motivated him to found the Theresa Joseph Foundation, a non-profit that focuses on improving the literacy skills of children in less privileged communities.
Writer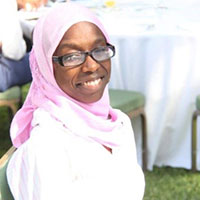 Khadijah is a Broadcaster and Deputy News Editor with Neesim FM in Tamale. She has spent seven years gathering versatile experience in reporting, news content development and talk show hosting from media houses including Radio Justice, Kesmi FM and Radio Univers. She has also worked as a news writer for 'The Advocate', a newspaper run by RUMNET (Rural Media Network) in Tamale. With added interest in research, Khadijah has worked with the West Africa Centre for Counter-Extremism (WACCE) as a Research Associate on a project funded by the British High Commission and presented a research paper on digital philanthropy in Ghana at the 2018 Symposium on Muslim Philanthropy and Civil Society (Indiana University, US). Khadijah holds a Master of Arts Degree in Communication Studies from the University of Ghana and currently tutors in Mass Communication and Public Relations at the Institute of Business Management and Journalism (IBM&J) Learning Centre in Tamale.
Writer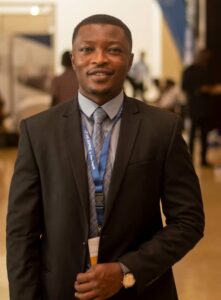 Nabil Ahmed Rufai is an international journalist with a 10 year-experience in radio and television broadcasting. He's worked with reputable television stations in Ghana including E.TV and GHOne TV and a radio station, Class 91.3Fm. Nabil holds a BSc. Agricultural Engineering degree from Kwame Nkrumah University of Science and Technology-Ghana. He is currently with a US based news agency, Feature Story News and correspondents for international stations including TRT World, CGTN and CRI.
Sani Abdul-Rahman (@ Sani_massari)
Writer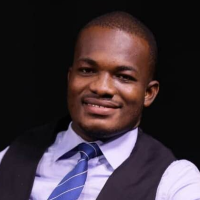 Sani Abdul-Rahman is a financial journalist and host of a political talk show on State Broadcaster- Ghana Broadcasting Corporation(GBC). He began his journalism career at Kapital Radio, where he was a news anchor and a co-host of the morning show. In his five-year journalism career, Sani has also worked with Business24, a digital business news content provider in Ghana. He holds a bachelor's degree in Public Relations from the Ghana Institute of Journalism and a Higher National Diploma in Journalism from the Institute of Business Management and Journalism.
Researcher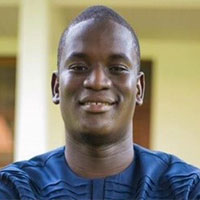 Abdul-Rahim is a student of Ghana Institute of Journalism where he is pursuing a Bachelor of Arts Degree in Communication Studies with a major in Public Relations. He has interned at one of Ghana's emerging radio stations, Class FM where he was assigned to the political desk. With a keen interest in reading and writing, Naa Ninche in the last four years has maintained a regular blog where he teases the minds of his readers as he confronts teething issue and topics in Ghana. He believes writing is the best way of expressing that which the mouth cannot speak.
Writer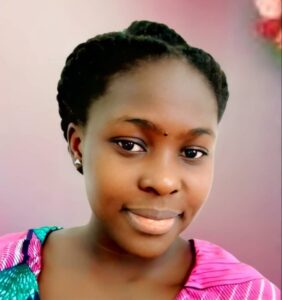 Tracy is a health writer and has previously worked with Citi FM/Citi TV, a leading private media organisation in Ghana. Before that, she had an internship stint with the State Broadcaster, Ghana Broadcasting Corporation (GBC) as a digital journalist. Tracy holds a Bachelor's Degree in Communication Studies from the Ghana Institute of Journalism (GIJ).