Claim: Picture of a boy drinking dirty water shows current situation in Ghana
Source: Facebook Page
Verdict: MISLEADING
Researched by Gifty Tracy Aminu
A verified Facebook page, Twene Jonas TV  has shared an image of a boy drinking dirty water from a swamp while suggesting it shows the "current situation" in Ghana.
With over 352,000 followers, Twene Jonas TV published the picture on March 15, 2021, with the caption: "Current situation in Afuommu h) [literally means farm/ in this context was used to refer to Ghana]. Their parents voted for the aimless leaders, human beings, and animals are drinking the same dirty water meanwhile, we have everything, but all our leaders are fools, The system is not working."
The Facebook post has so far generated more than 8,500 interactions including over 460 shares, a leading content discovery and social monitoring platform for publishers- CrowdTangle has showed.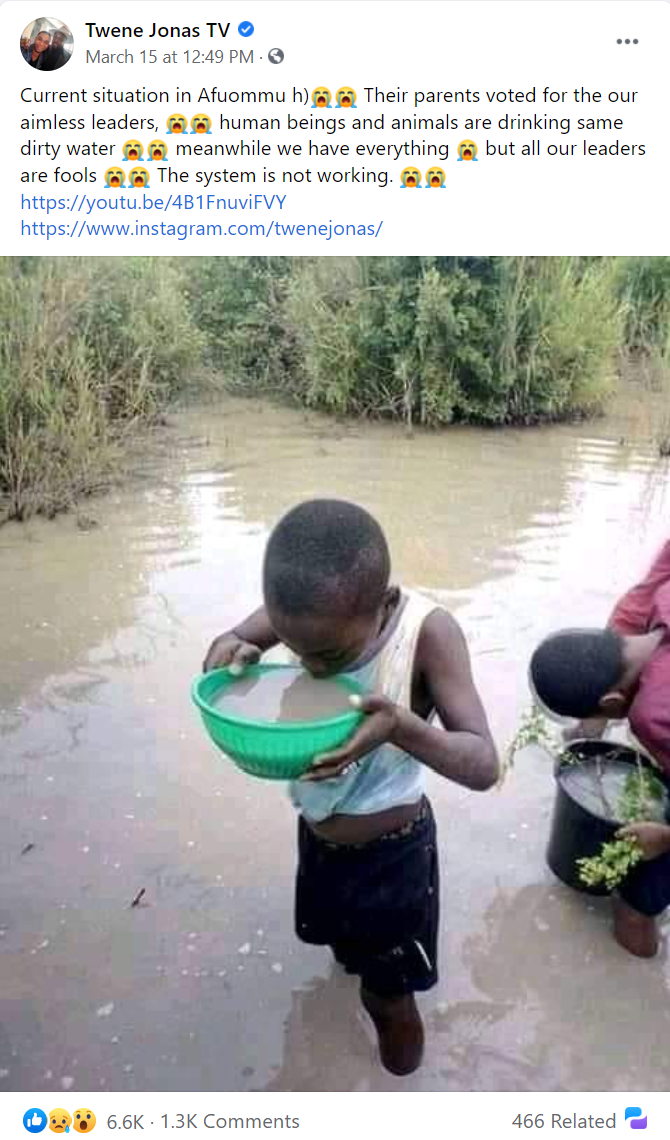 Fact-check
A reverse image search shows the picture was indeed captured in Ghana, but some three years ago.
The picture was first shared on Facebook by Ahiabli Genuine Ernest Bishop, who published the photograph while seeking assistance from the First Lady of the Republic of Ghana, Rebecca Akufo-Addo for portable water for the Akpatoeme community, Ketu North in the Volta region.
In a Facebook post on November 21, 2018, Ahiabli after tagging the first lady, said: "Mother of the nation, everybody in this village "Akpatoeme" in the Ketu North municipal is exposed to health hazard as their only source of water is not safe for consumption purpose; please we need your help."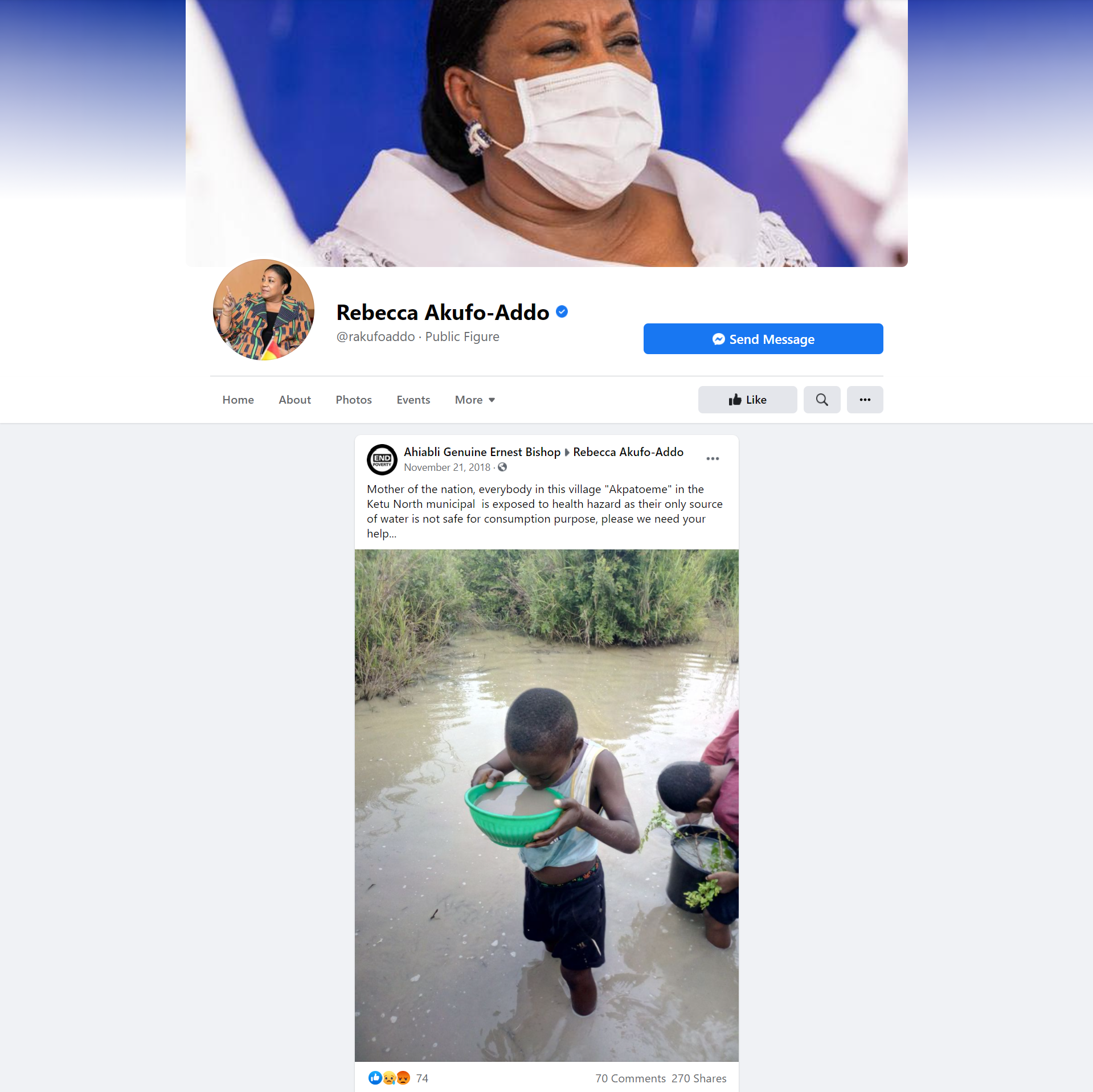 Meanwhile, a verified member of the International Fact-Checking Network(IFCN)- AFP Fact Check, in 2019 flagged the same picture after it went viral in some African countries including Nigeria, Cameroon, Kenya, Ivory Coast and Benin.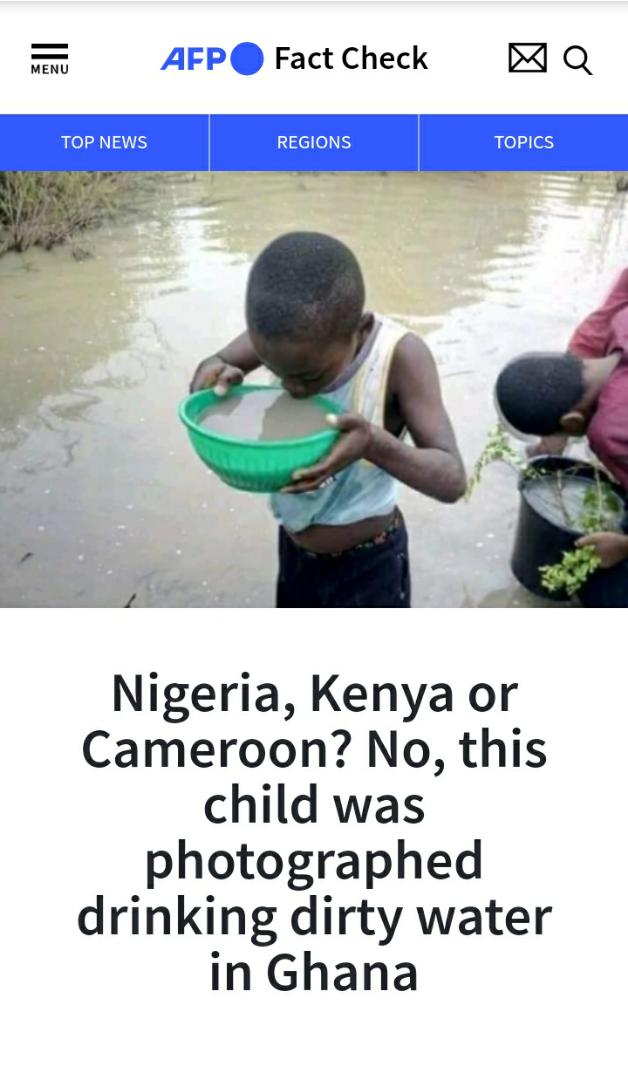 Three years after the picture was published online, the Akpatoeme community now has an improved water source (borehole) following an intervention by a non-governmental organization owned by The Church of Jesus Christ of Latter-day Saints.
"We couldn't get any result until I went to an NGO (The Church of Jesus Christ of Latter-day Saints, Ghana) personally with this proposal," Ahiabli told GhanaFact in an interview conducted on March 19, 2021.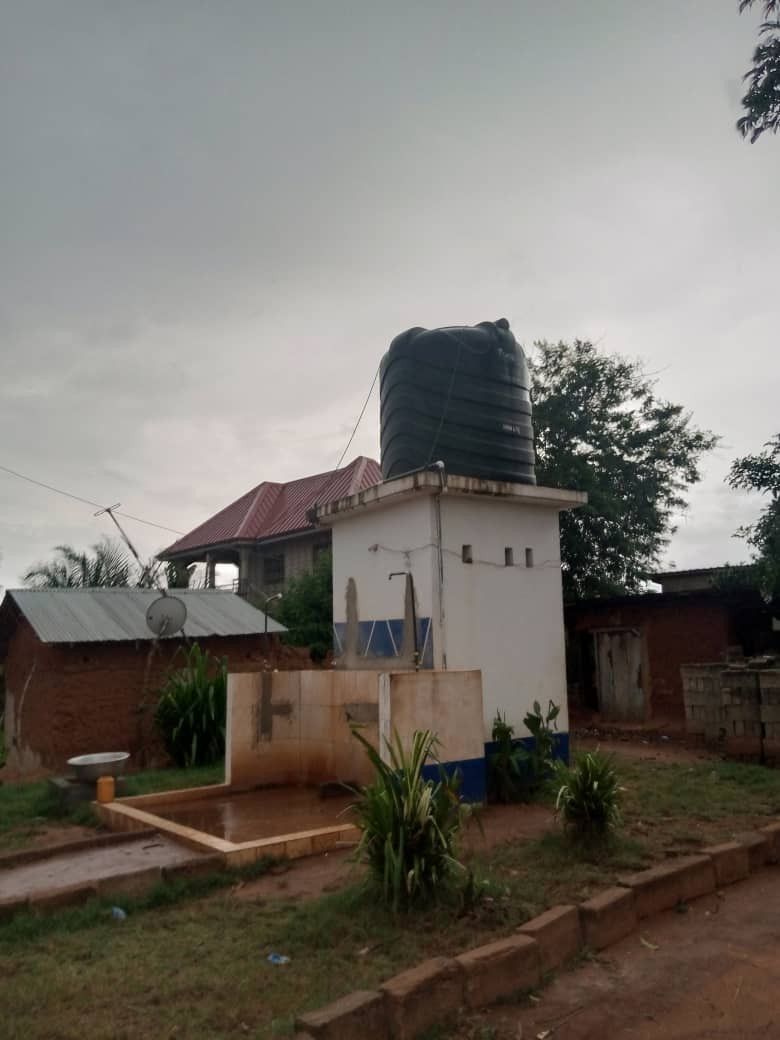 Verdict
The claim is rated MISLEADING because even though the image was taken in Akpatoeme, a village in Ghana, it was captured in 2018 and is therefore not current as being suggested.