Claim: BBC claims President Akufo-Addo lost the just-ended presidential election
Source: Viral screenshot
Verdict: Fake
Researched by Sani Abdul-Rahman
A screenshot of a Facebook post by BBC News Africa alleging President Akufo-Addo lost the just-ended presidential election is being widely circulated on social media, including Facebook and WhatsApp.
The viral screenshot comes with an image of a gun-wielding soldier with the headline: "Ghana's peaceful election dented for the first time. Opposition refuses to accept the largely flawed election."
Parts of the screenshot also reads: "The President who evidently lost his second term bid to rule the oil and cocoa rich country has resorted to the use of military and police to intimidate his people."
But did the BBC News Africa publish any such report on its Facebook page?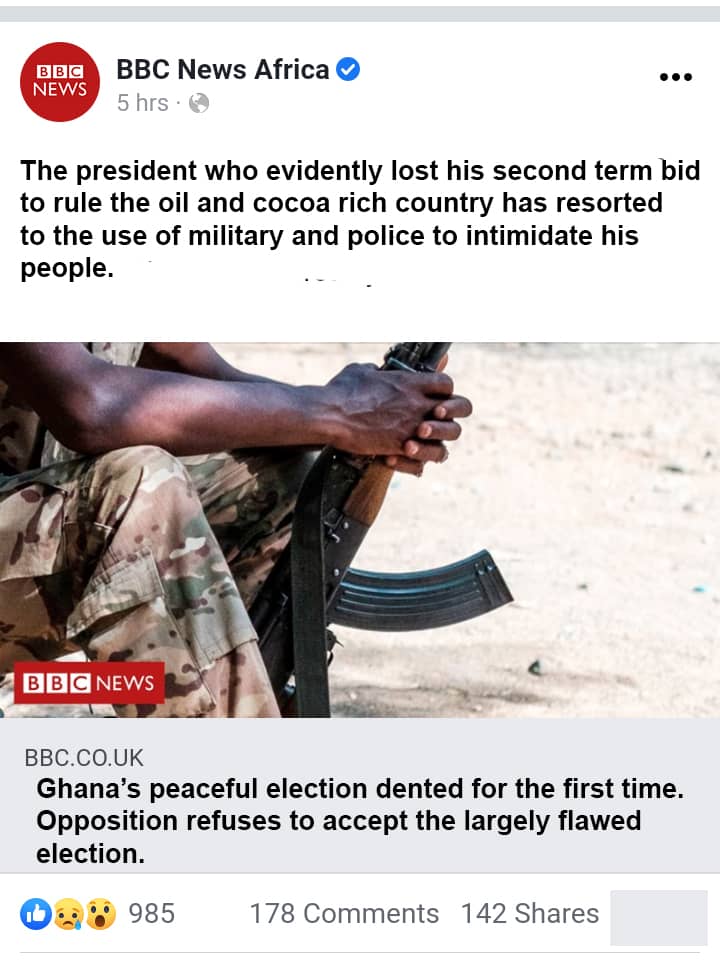 Ghana election 2020
Ghanaians went to the polls on December 7 to elect a president and 275 members of parliament.
About 48 hours after voting, the Electoral Commission has called the election for the incumbent, Nana Akufo-Addo, with the opposition National Democratic Congress (NDC) rejecting the results and labelling it "flawed."
At least five people died in election violence in Ghana, the Ghana Police Service has confirmed.
"Investigations are ongoing on incidents that were recorded during elections and the outcomes of our investigations will be made available to the public", the Inspector General of Police, James Oppong- Boanuh has said.
Manipulated BBC News Africa post
A quick search on BBC News Africa verified Facebook page led GhanaFact to the original post, dated December 10, confirming that the viral screenshot has been doctored.
The fake screenshot maintains the original image [a gun-wielding soldier] used in the first publication but the text has been manipulated.
The font type used in the doctored screenshot is also different from the BBC website font type.
An independent content search of the BBC website, Africa section also showed no such story has been published by the international broadcaster.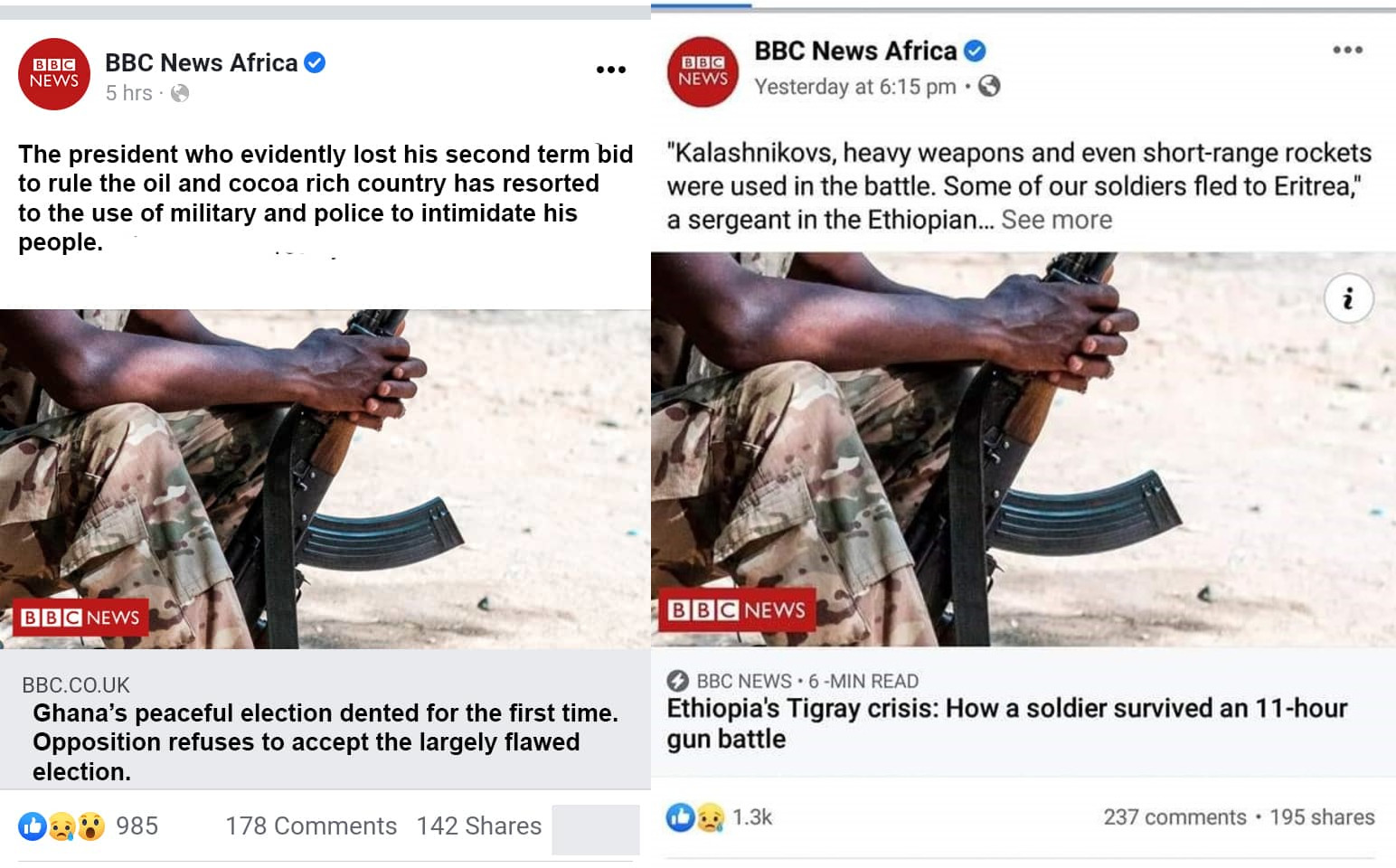 Original BBC News Africa report
The original BBC Facebook post was a report about an abducted Ethiopian soldier who survived a long-hour gun battle with Tigray forces.
The post was headlined; "Ethiopia's Tigray Crisis: How a soldier survived an 11-hour gun battle."
Verdict
The screenshot is fake.