Cutting corporate taxes
Akufo-Addo promised to build the most business-friendly and people-friendly economy in Africa, creating jobs and prosperity for all Ghanaians. As part of this vision, he pledged to make production a focus of his economic policy, rather than taxation.
In its manifesto, his party promised to cut several tax rates. Close to four years since assuming power, Akufo-Addo has delivered on some, but not on others.
The general corporate income tax (CIT) rate is still 25% instead of the promised 20%.
However, taxes such as the 1% levy on special imports, 17.5% VAT on imported medicines not produced in Ghana, 17.5% VAT on financial services, 5% VAT on real estate sales and 17.5% VAT on domestic airline tickets have been abolished.
The VAT for micro and small enterprises has also been reduced from the current 17.5% to 3%.
The team rates this as PROMISE PARTIALLY KEPT.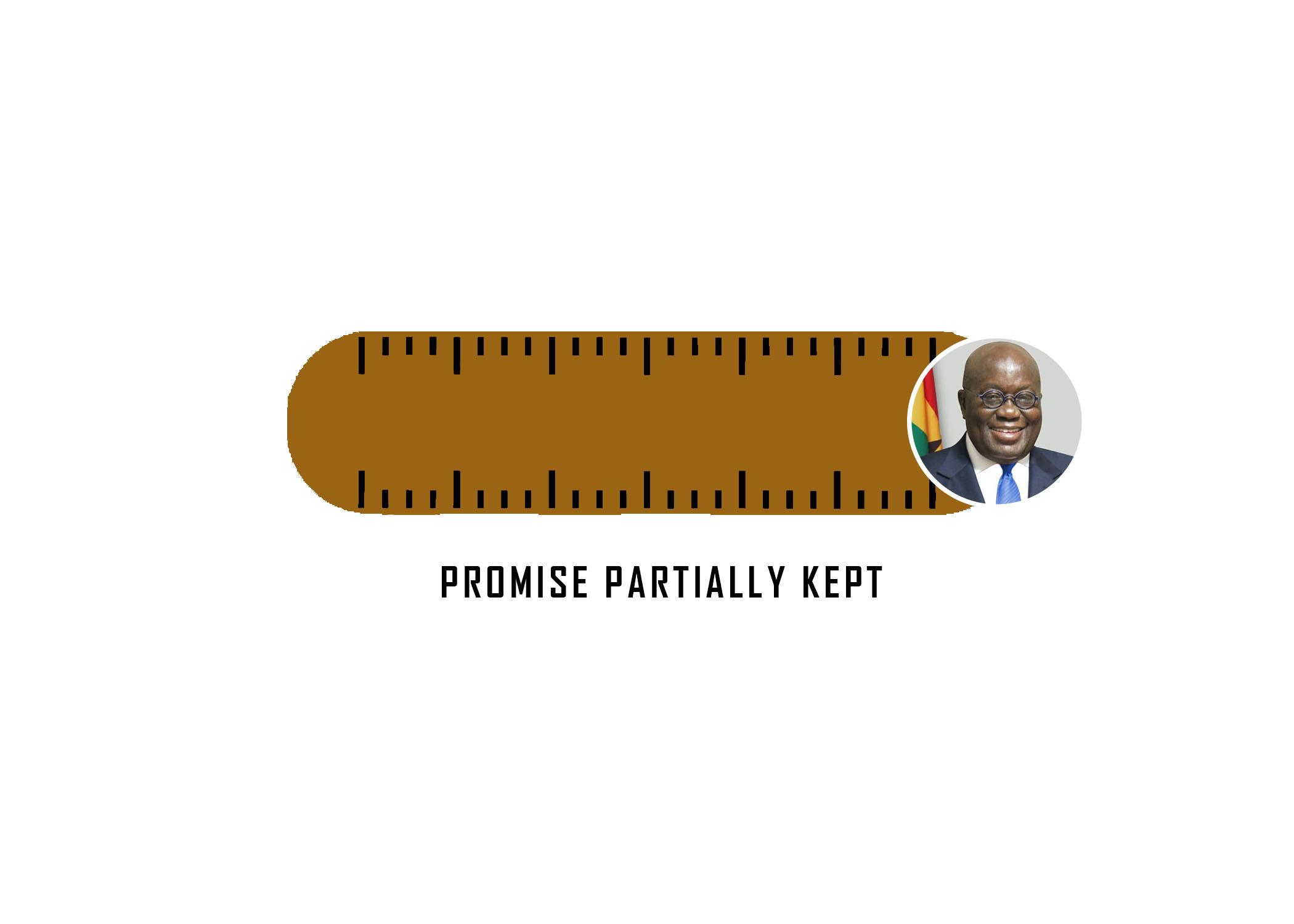 By: Isaac Kaledzi, Rabiu Alhassan