Ghana's electoral register to be used in the December 7 presidential and parliamentary elections is now available through the Electoral Commission's website.
The EC has made available both the "Main Register" to be used on December 7 and "Special Register" to be used for the special voting exercise on December 1 for members of the police, journalists and ambulance workers.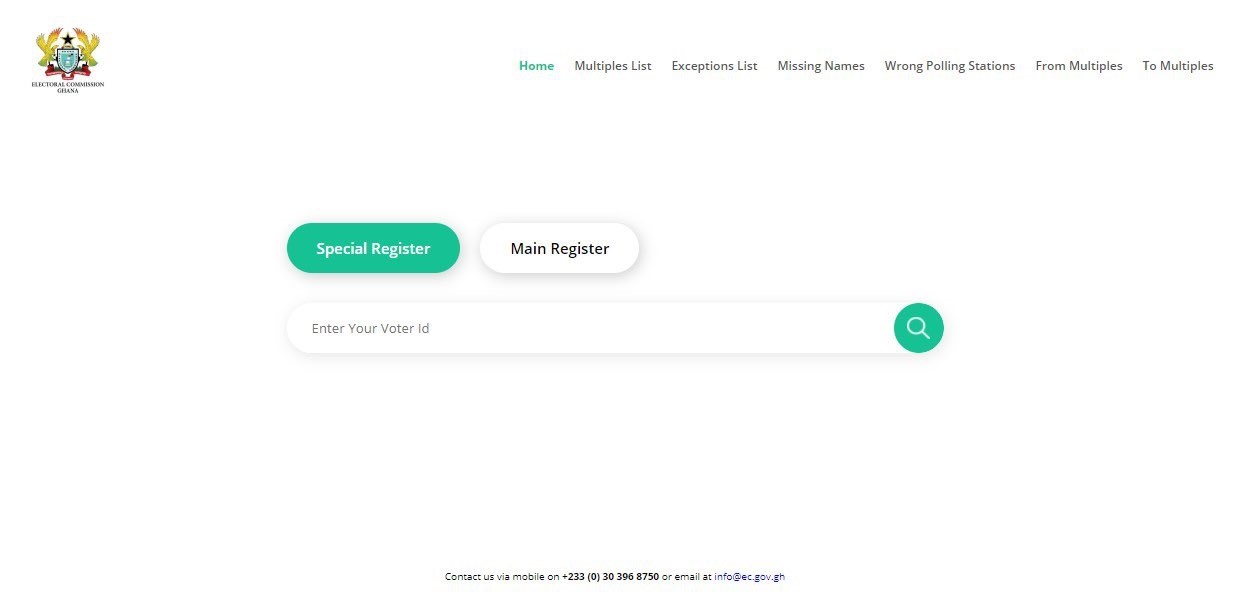 This will be the second time the EC is publishing the voters' roll after a similar publication earlier was deleted following complains about the data privacy of voters.
Here is how to verify your name in the Voters' Register for the 2020 general elections:
Log on the EC website.
Scroll down to the midsection.
Click on the "Check Register" button.
In the new window, there will be two buttons: "Special Register" and "Main Register."
December 7 voters should click on the "Main Register" button and enter your Voter ID number.
Press "Enter" on your keyboard or click on the search button.
Your surname, other names and polling station will appear if indeed you are on the register.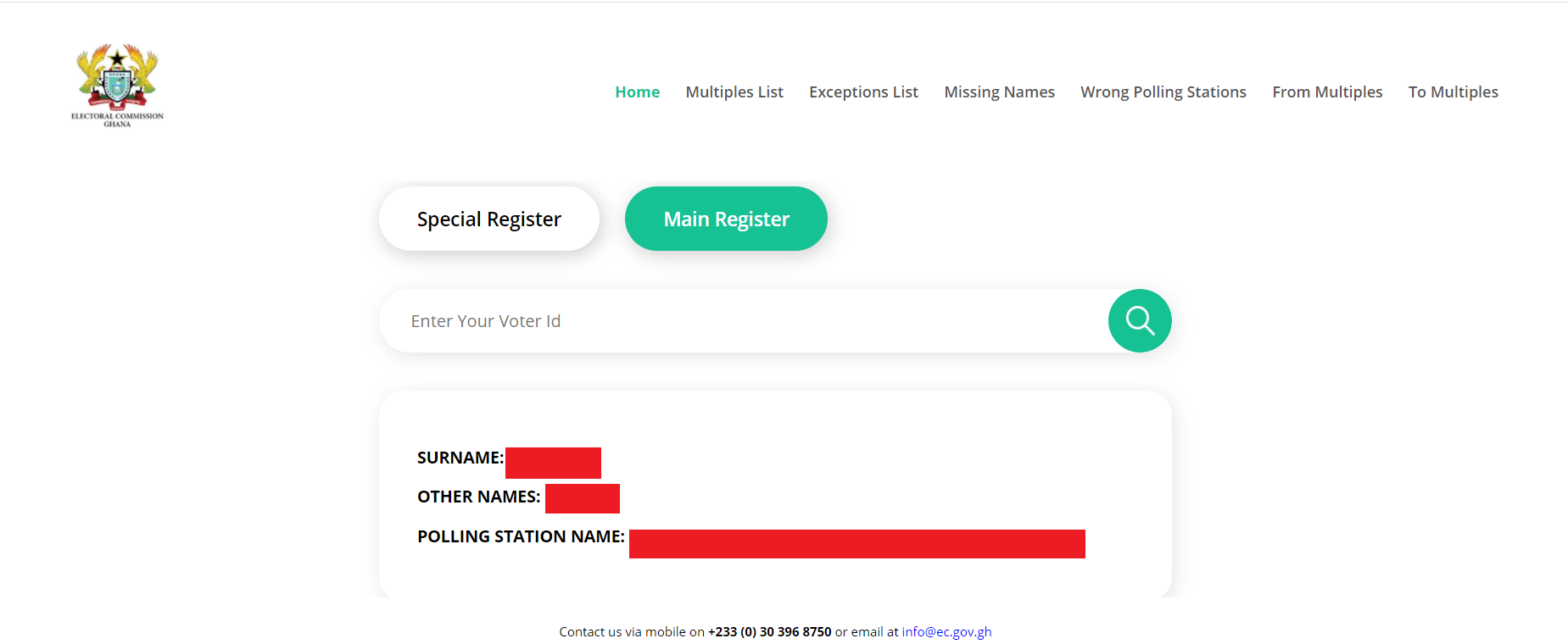 By: Efo Korku Mawutor