Claim: A nurse has turned into a crocodile at Tafo Government Hospital
Source: Online news platform, Broadcastergh.com
Verdict: FALSE
Researched by Rabiu Alhassan
A terse news article by an online platform, Broadcastergh.com claims a student nurse at Tafo Government Hospital in the Ashanti Region has allegedly turned into a crocodile after she was humiliated by a senior colleague.
The unsourced news report authored by Journalist Foster Ayisah has been widely circulated by blogging websites, here, here and here and across social media platforms including WhatsApp, Facebook and Twitter.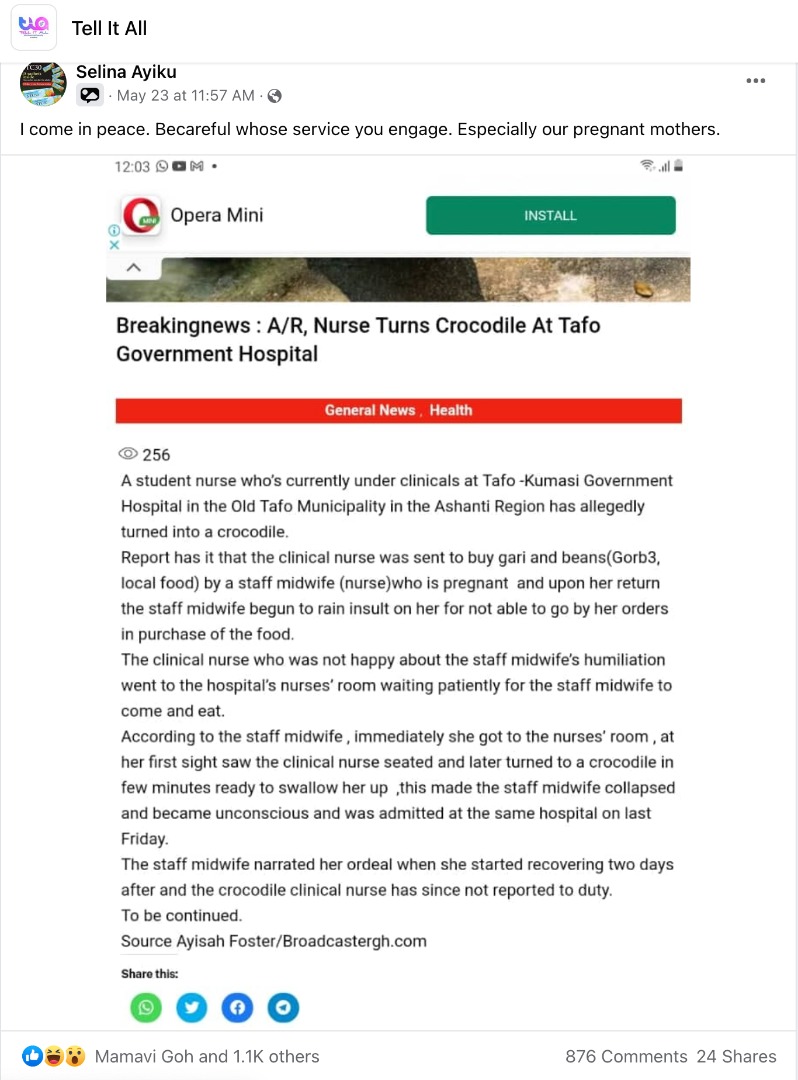 "The author owns the broadcastergh.com online platform and is the managing editor of the Punch newspaper, so this gave the story a bit of credibility and was even reported on the radio. Also because of local cultural beliefs, people easily fell for the story and so it went viral," a reporter in the Ashanti region, Edward Marfo told GhanaFact when we contacted him to assess public reaction to the viral claim in the region.
Debunk
The Tafo government hospital has described the online report as FALSE and urged members of the public to disregard it. "No such incident has happened in the hospital," Medical Superintendent at the hospital, Dr Kwame Agyeman told GhanaFact in an interview.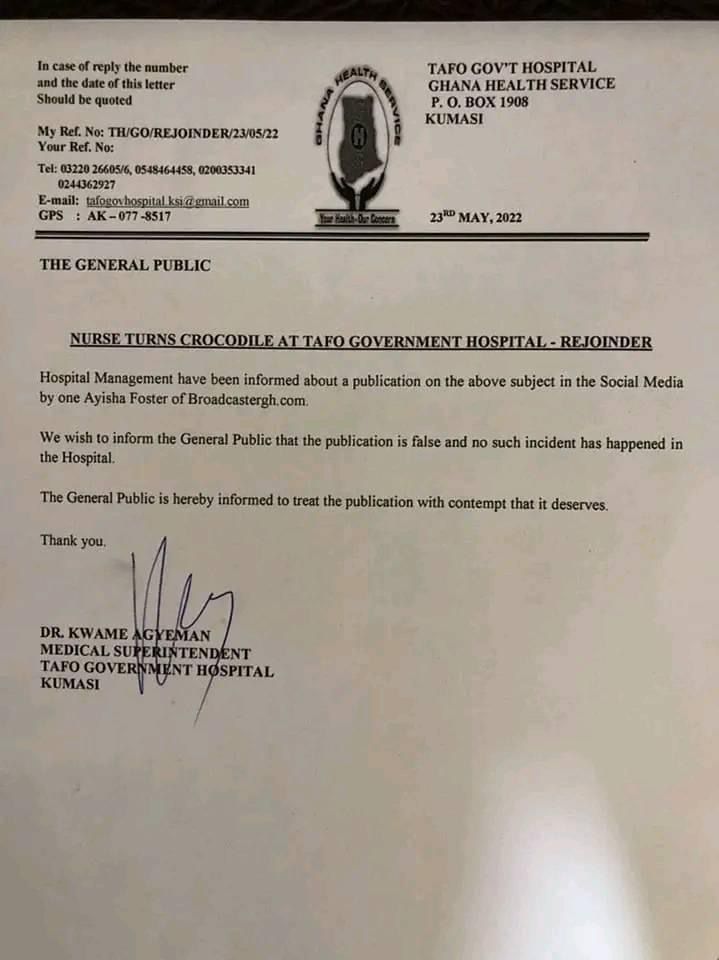 "The lady herself didn't turn into a crocodile as an object. As for my publication, people twisted it," the author of the viral article, Foster Ayisah said when GhanaFact reached out to him.