Claim: Melcom is giving GH₵2000 gift cards to everyone due to the coronavirus pandemic
Source: Unknown
Verdict: HOAX
Researched by Rabiu Alhassan
A WhatsApp message claiming that Ghana's largest supermarket chain, Melcom is giving out GH₵2,000 worth of gift cards to every Ghanaian in response to the coronavirus pandemic is a HOAX.
The source of the viral message is unknown; however, it is being widely circulated on social media.

Fact-check
The WhatsApp message encourages people interested in redeeming the gift cards to click on a link.
GhanaFact checks showed a click on the link takes users to an unsigned cloned website of Melcom, which is unsafe.
An unsigned website is one without an SSL certificate, which is meant to create an encrypted channel between the client and a server.
This makes users vulnerable to data theft including credit card details, account login information and any other sensitive information.
The cloned website comes with a heading that says "Melcom store has announced that it is giving away GH₵2000 Melcom coupon for everyone to support our nation during corona pandemic."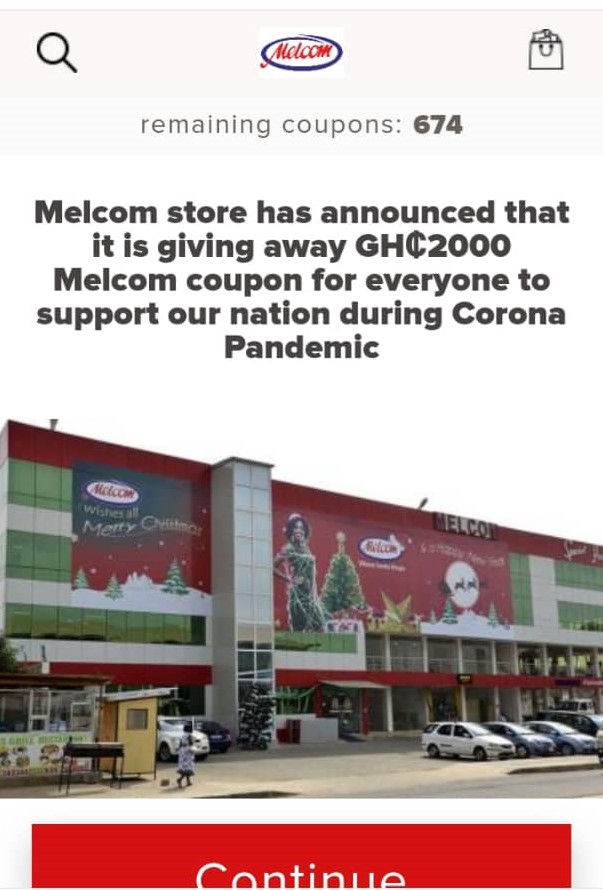 It then asks users to answer four questions about their experiences shopping at Melcom, after which it seeks to connect to the WhatsApp account of users.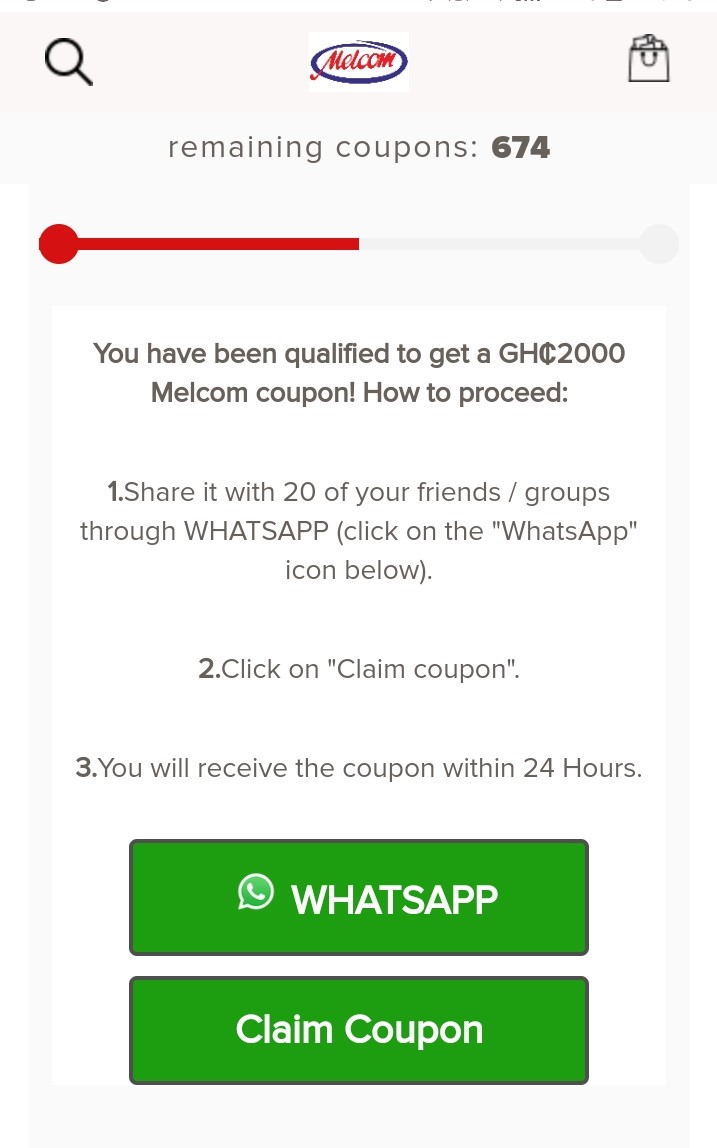 According to Software Engineer Hadi Munkaila, "depending on what information they want from your phone," the unscrupulous persons behind the hoax could exploit people who follow through on the connection request.
Melcom disclaimer
"It is not true that we are operating a ruffle of any sort promising an offer of 2,000 Ghana cedis to every Ghanaian," the Director of Communications for the Melcom Group, Godwin  Avenorgbo confirmed to GhanaFact after recounting a number of other interventions by Melcom to help support the country in dealing with the effects of the COVID-19 pandemic.
Two statements have so far been issued by the supermarket chain on its verified Facebook page assuring customers that Melcom was working to remove all "fraudulent Melcom pages and websites."
Who is behind the HOAX?
After using an online presence verification software, whois.com, GhanaFact has been able to get the hosting details of the fraudulent site.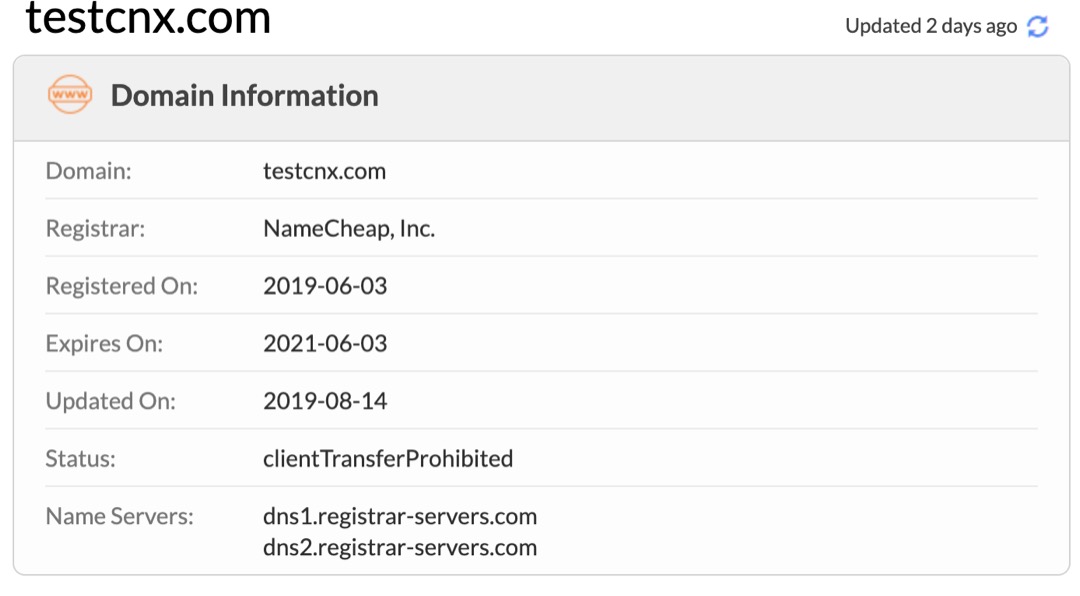 Persons behind the scam website have protected their real identities and names with a service called WhoisGuard and "are routing it [hosting of the website] through a service in Panama," Software Engineer Hadi Munkaila revealed.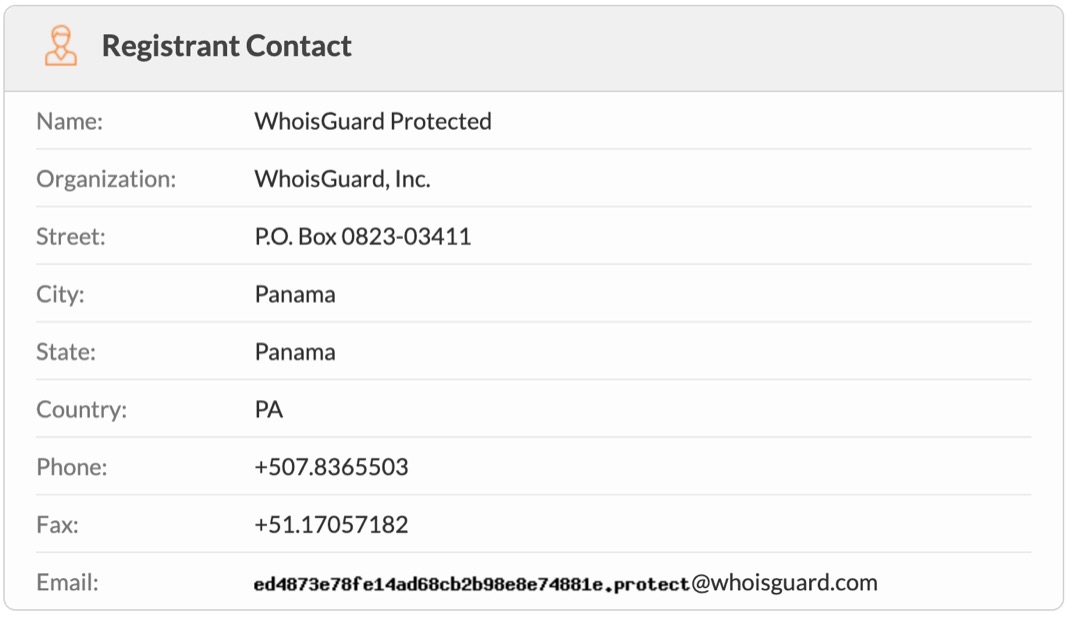 However, he stated that "if a legal notice is to be served. It should be served to this email."