Claim: Redeem 500 cedi prize after participating in a survey to celebrate Bank of Ghana's 64th anniversary
Verdict: HOAX
Researched by Rabiu Alhassan
A website offering 500 Ghana cedis to encourage people to participate in a survey allegedly connected to the 64th Anniversary of the Bank of Ghana is a SCAM.
A link displaying the logo of Ghana's Central Bank is being circulated on messaging app, WhatsApp, with a call to action for people to "click to enter to participate in the survey [and] have a chance to win 500 cedis."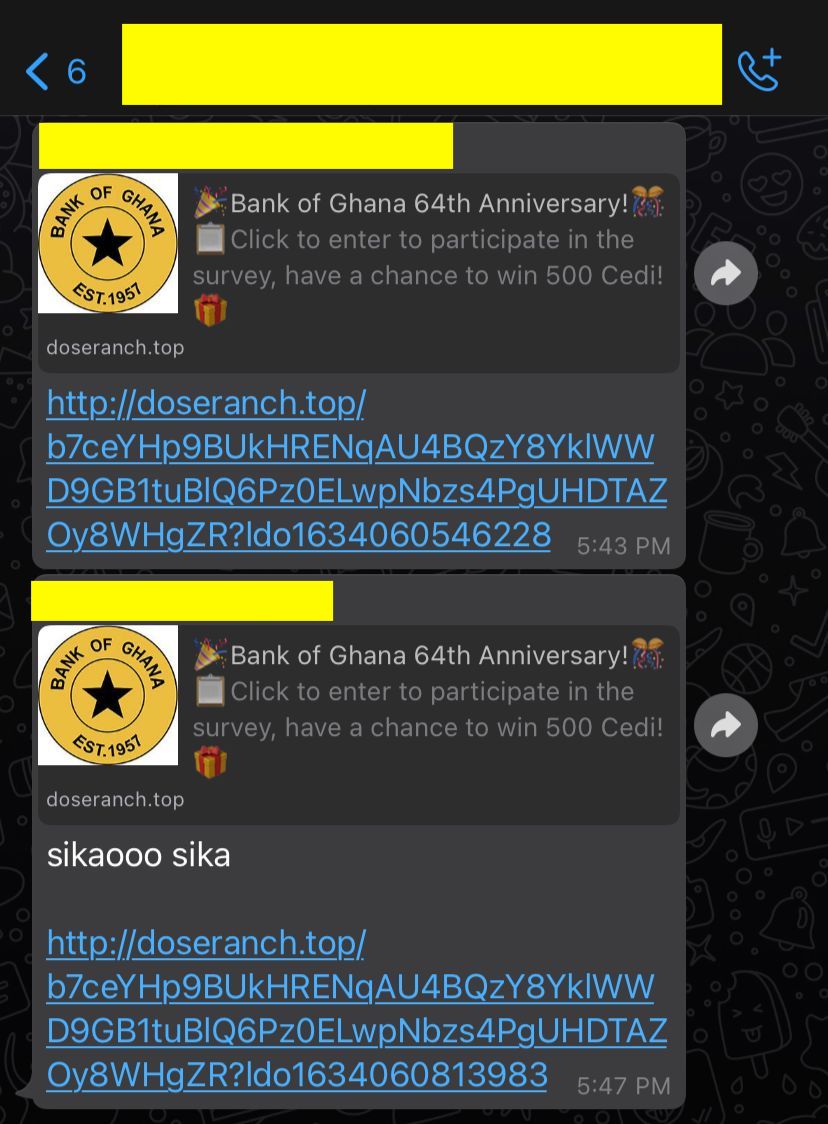 However, the link does not lead to the official Bank of Ghana (BoG) website. But rather it takes unsuspecting participants to an unsecured website – doseranch.top.
GhanaFact found that vulnerable persons who seek to redeem the prize by clicking on the link would be asked a set of 4 questions which include whether they know the Bank of Ghana (BoG), with an option to click either Yes or No.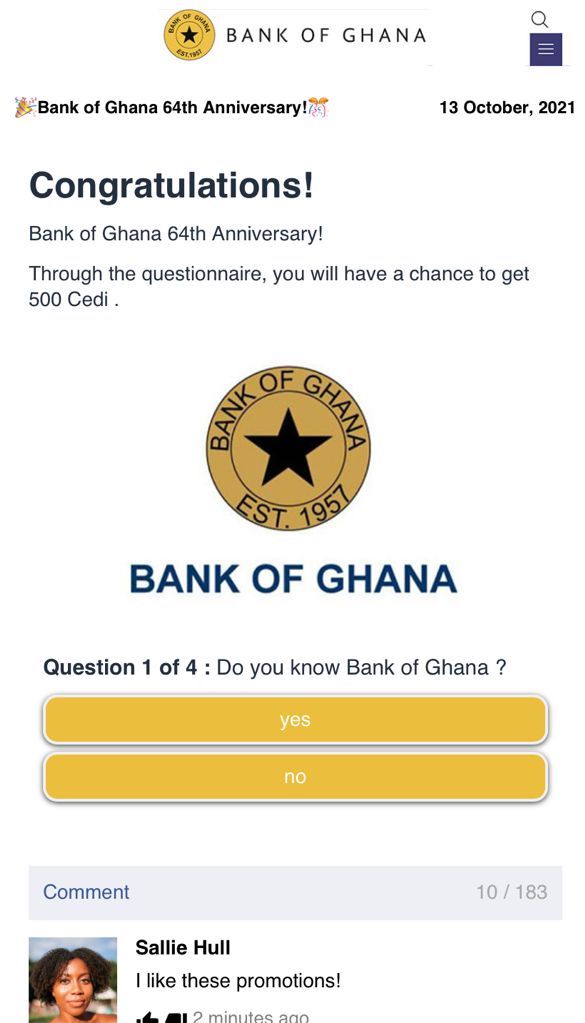 Two of the questions are related to the BoG while the other two seek to glean some personal information about the age and gender of participants.
Upon completing the survey, the website then proceeds to verify the answers and suggests that "your IP address is valid for this promotion," an indication that it could possibly be a phishing scam to steal user data.
A further search of the WHOIS information of the domain name – doseranch.top – shows it was registered in China in the He Bei Province to an organization called Pengda Shuai on September 28, 2021.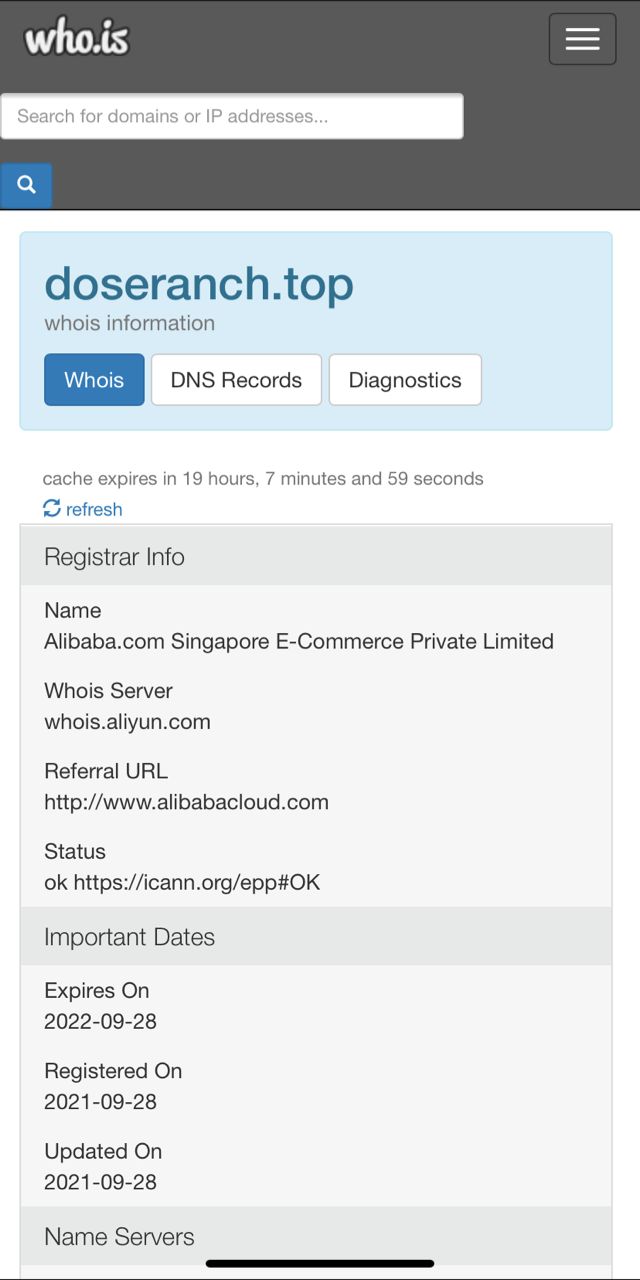 When contacted for comment, the Head of the Communications Office at the Bank of Ghana(BoG), Esi Hammond said: "Clearly, it is false. Please, BoG is not running any such promotion."
GhanaFact has previously debunked similar claims, including one that said multinational automotive manufacturer, Toyota was giving away cars and gifts as part of its 80th-anniversary celebration and another that claimed supermarket chain, Melcom was giving out GH₵2,000 worth of gift cards to every Ghanaian due to the coronavirus pandemic.