After many weeks of complaints from the public about the difficulty in accessing their vaccination information on the COVID-19 Immunization Tracker platform, the Ghana Health Service has announced it is updating records of all fully vaccinated individuals to enable ease of verification.
In July, GhanaFact produced a FACTSHEET on "why some Ghanaians can't find their COVID-19 vaccination card records on the tracker website" after some social media users raised some concerns.
At the time, the Programme Manager, Expanded Programme on Immunisation (EPI) of the Ghana Health Service, Dr Kwame Amponsa-Achiano explained the reason for the challenge and said "we haven't activated the QR code for everybody. Normally, you would want to have the second dose first. We do not have the data for the second dose. We are downloading onto that platform."
Ghana Health Service Update
According to the health agency leading Ghana's efforts to tackle the pandemic, it has noted the inability of some fully vaccinated individuals, especially those travelling outside Ghana, to verify their proof of vaccination using the Barcode (QR code) at the back of their COVID-19 Vaccination Cards or via the TRACKER portal.
The Ghana Health Service(GHS) said it has thus instituted a system of data validation for individuals fully vaccinated against the COVID-19. A statement signed by the Director-General of the GHS, Dr Patrick Kuma-Aboagye said the process entailed:
Placement of a registered metallic peel (hologram with security features) on the vaccination card as proof of full vaccination.
A barcode to check vaccination status
"In the interim, a desk has been set up at the Kotoka International Airport (KIA) for verification of vaccination status for travelers." The statement said.
Fully vaccinated outbound travelers departing from Kotoka International Airport(KIA) should contact the Vaccination Verification Desk of the Port Health Unit at the Departure Hall of KIA to verify their vaccination status prior to departure.
"A chunk of the people who have been fully vaccinated cannot verify their status using the Barcode (QR code) at the back of their COVID-19 Vaccination Cards or via the TRACKER portal, and for such persons, they are to visit the nearest health facility or District Health Directorate for assistance." Dr Kwame Amponsa-Achiano told GhanaFact.
Replacing vaccination cards
COVID-19 vaccine recipients in Ghana were issued with vaccination cards that were supposed to capture some of their personal details, type of vaccine and date of receiving the first and second dose.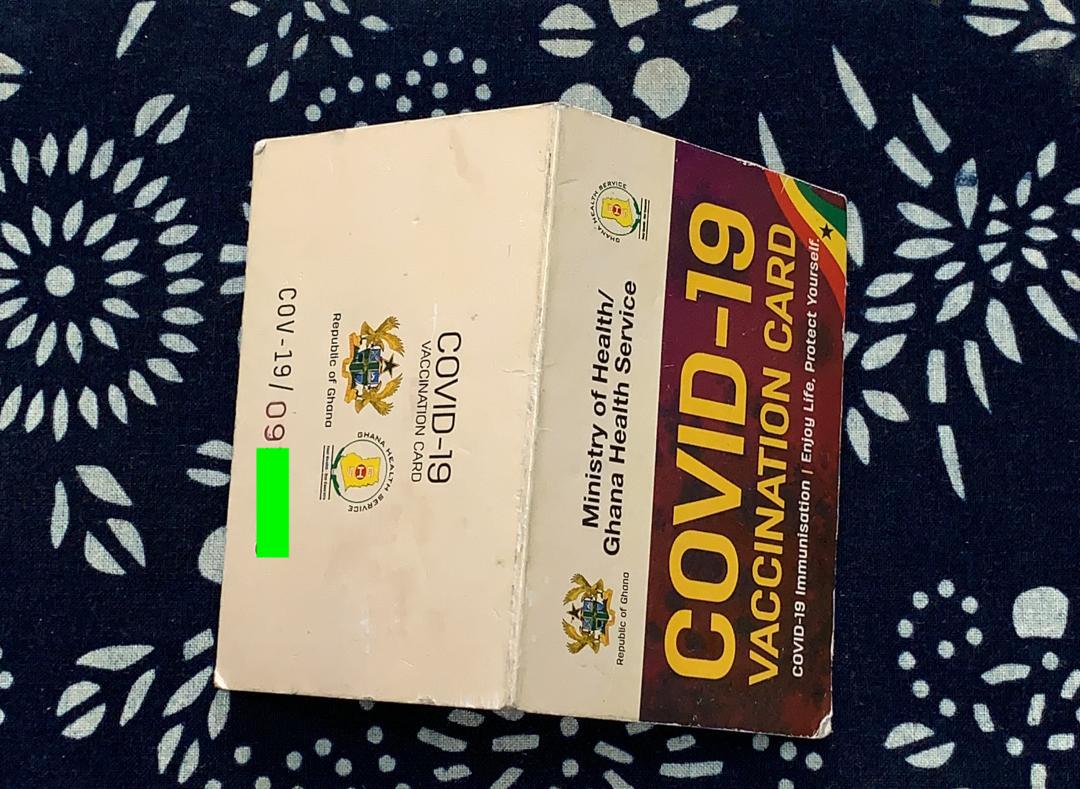 The initial vaccination cards issued to Ghanaians who received the first dose of the AstraZeneca vaccine were replaced when some of those same persons went to receive their second jab.
These records were supposed to be hosted on the centralized COVID-19 immunization tracker platform of the Ministry of Health which is being managed by the Ghana Health Service(GHS).
By: Gifty Tracy Aminu